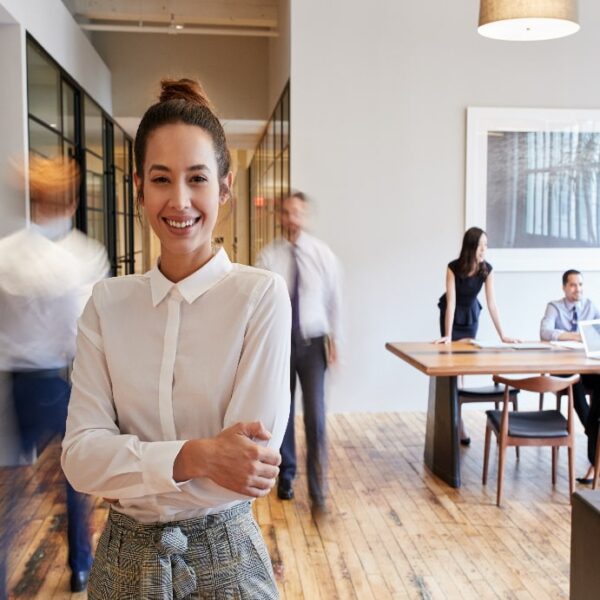 23rd December 2022
Staff Returning to the Office – are you Fully Prepared?
Keeping your employees safe upon their return to the office should be top of your priority list as a business owner. Health and Safety Training is of paramount importance to ensure the safety of your staff in the workplace. In this blog post, we outline how you can ensure your workforce are able to safely return to the office. 
How can I prepare for my staff returning back to the office?
As Covid-19 restrictions were lifted, the number of people still working from home in the UK remained high. As we roll into 2023 and the pandemic takes a back seat, more and more companies are requiring that their employees return back to the office. Is your business one of these?
For many, there may be some apprehension surrounding returning to the office. You can ease any worries by providing a safe and healthy workplace for your employees. Training is the first step in the right direction to keep your staff protected.
Who needs Health and Safety Training?
You might wonder who requires Health and Safety Training. The answer is everyone! All employees must know how to work safely and without posing any risks to their health or those around them.
All your employees must know about the health and safety policy in place, your arrangements for implementing it, and the part they play to be able to carry out their work without risk to themselves and others.
Why should I provide Health and Safety Training?
Providing Health and Safety Training is a legal requirement. Under the Health & Safety Act of 1974, you must provide a safe and healthy workplace for your employees.
Through providing adequate training your business can minimise the distress caused by accidents and ill health.
Losing workers due to a workplace accident or illness can be detrimental to operations, having a huge knock-on effect on costs. Effective Health and Safety Training means that fewer employees need to take leave of absence reducing the potential loss of highly skilled workers.
Where can I find a training provider?
Now that you understand why your staff must be trained for their return back to the office, you might question where you can find this training.
Advanced Safety Group is a government-approved training provider meaning our courses are Ofqual and SQA-regulated. This ensures that your staff are provided with recognised UK qualifications which comply with Health and Safety laws.
We even offer flexible on-site and in-house training. Our instructors can come to you to carry out training in an environment in which your team works on a day-to-day basis, at a time that suits your business.
Be prepared for your staff to return to the office. Get in touch and discover our courses today to keep your workforce safe.