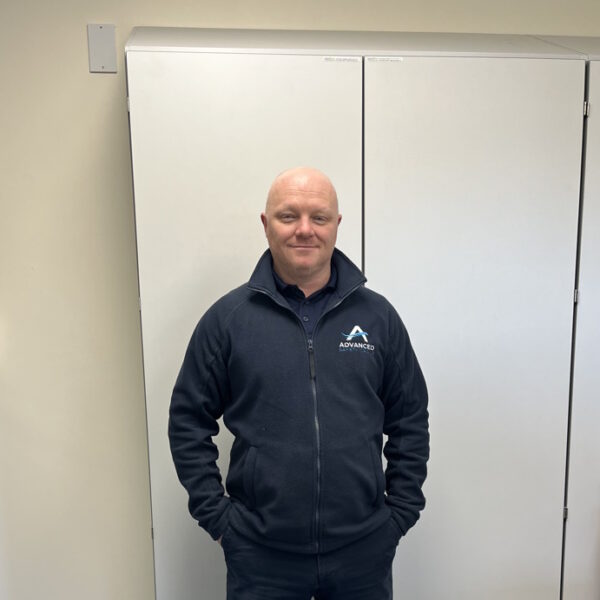 7th March 2023
Introducing Our Director, Steven
In this blog post, we interview one of our Directors, Steven Mclean. Steven worked in the personal protective equipment industry for more than 25 years before establishing Advanced Safety Group in 2020 with Dr Charlotte Knight. Today, we learn more about Steven, his journey and the Health and Safety Industry. 
Can you tell us a little bit about your background?
I previously worked for a couple of premium PPE manufacturers in the UK. This involved training, selling and building key distributor and end-user relationships. Products included respiratory equipment, chemical protective clothing, safety eyewear and hearing protection.
What motivated you to start Advanced Safety Group?
I'd have to say the opportunity to create a business which can help protect people in a variety of settings such as industry, the NHS and the public sector.
I would also say I am motivated by the opportunity to offer flexible safety services to meet clients' requirements without the issues of corporate structures.
What do you believe is the greatest challenge the industry is currently facing?
Ensuring that both employers and employees fully comply with safety regulations is a major issue. Most are required by law, but still, we face a constant struggle to get companies and staff to adhere to all regulations. The need to have all safety measures in place and to ensure you fully protect your workforce is critical!
One example is businesses that require their staff to wear respirators (protective masks). This is to protect employees against the danger of asbestos, silica dust, wood dust, gas and vapours etc. If the respirator is 'tight fitting', then the wearer must by law be clean-shaven in the area where the seal contacts the skin. As you can imagine, this is a huge issue as facial hair is very popular with men for various reasons such as style, fashion, religion, covering facial scars and reducing facial irritation. Facial hair around the seal will stop the respirator from protecting the wearer resulting in short and long-term damage.
What expert industry advice can you offer?
You must make sure corners are not cut! Ensure your workforce is fully protected. Try to use manufacturing brands which offer premium safety products. Although they may appear more costly initially, they can save you money in the long term and more importantly, gain wearer acceptance which typically means they will comply and wear them when required. The need for training your staff is imperative to ensure they are aware of the dangers that they may come across on a daily basis.
What do you think is the most rewarding aspect of your job?
In a nutshell and to the point, it is about keeping people safe.
To finish, something a little more personal. What do you like to do outside of work?
I really enjoy spending time with my family along with being a football fan, going to the gym and mountain biking.
Do you require Nationwide Respiratory Services and Health and Safety Training Courses? Steven can help. Contact us today.